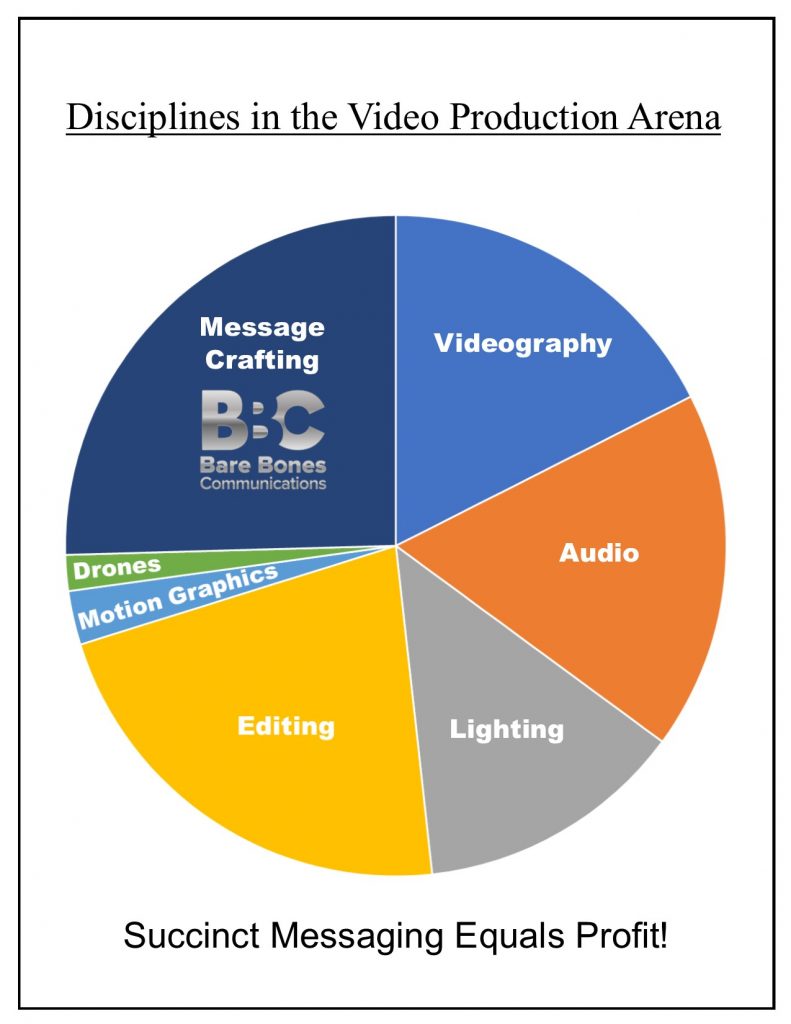 Simply put:
It's about knowing your Core Message and how to employ it to authentically engender trust with potential clients and customers.
Why is this important?

Because Succinct Messaging Equals Profit!



The Luc T. Bouchard Message Crafting Method is a process which clearly defines a businesses Core Message, but how to position yourself as an expert, who your Avatar (the optimum client) is, what their pain points are and how to address those problems.
---
Said differently: it is about being crystal clear on:
How to effectively demonstrate your expertise or knowledge base
What you're "really selling"

For example, it is said that

Michelin

doesn't sell tires, but safety and Molson doesn't beer, it sells fun and parties

Who your ideal client is and is not
How your services/business can help your clients/customers lives
When to use a positive or negative sales pitch
Why potential clients should trust and or believe that you're not in it just to make money off them

---
---
Three ways in which Message Crafting will help your business improve its bottom line:
1) Save time and money: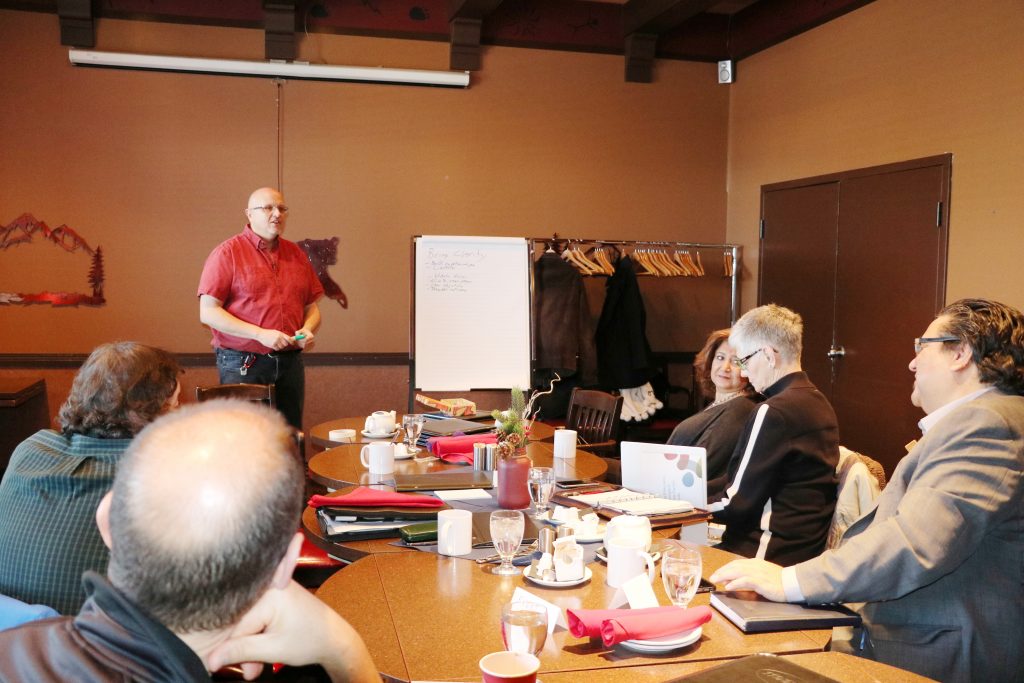 The Luc T. Bouchard Message Crafting Method is a process which clearly defines a businesses Core Message, but how to position yourself as an expert, who your Avatar (the optimum client) is, what their pain points are and how to address those problems.
2) Engender trust and build relationships prior to meeting potential clients/customers: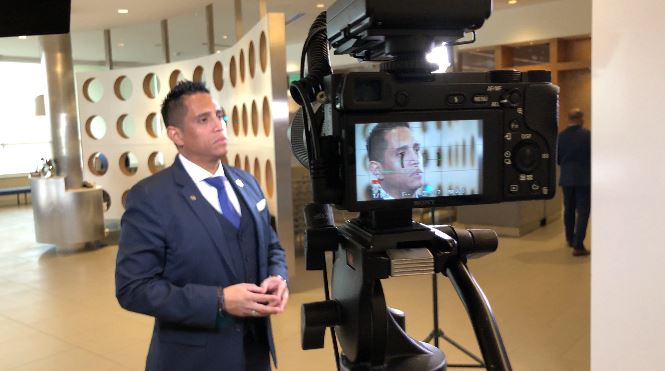 In your website and positioning statements, a well-crafted message will prequalify potential clients so that you can focus on meeting the right clients instead of wasting time with individuals who are simply "shopping" and have no intention of spending money for your services/products.
3) Build Relationships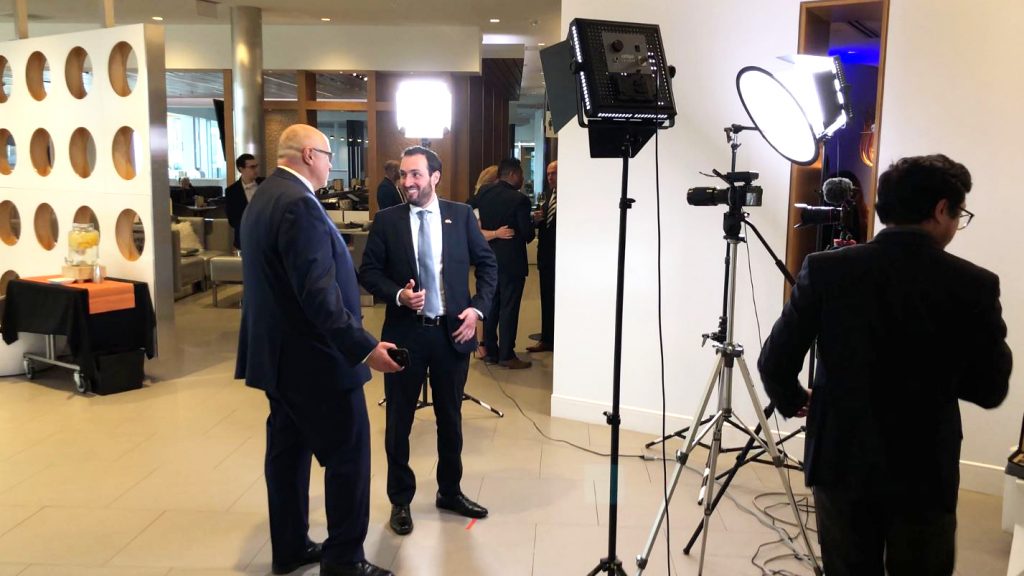 When we stand out, we get noticed. At its heart, the main intention of Message Crafting is to uncover a businesses Core Message. When this is established, a well-defined Core Message helps your business stand out by:
Giving you clarity on what makes your business unique and what sets you apart from your business rivals and how to succinctly declare what these differences are
Knowing how to position yourself as an expert and reveal your knowledge and mastery to potential clients/customers
Enhance your enthusiasm when presenting your product(s) or services
Defining your unique positioning statement and value proposition
Define your market and sales content, maximizing clarity to your target audience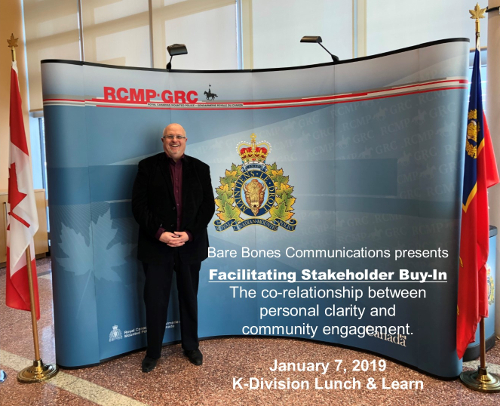 In this six-hour process, Brevity Specialist, Luc Bouchard, takes you through these three steps of clarity: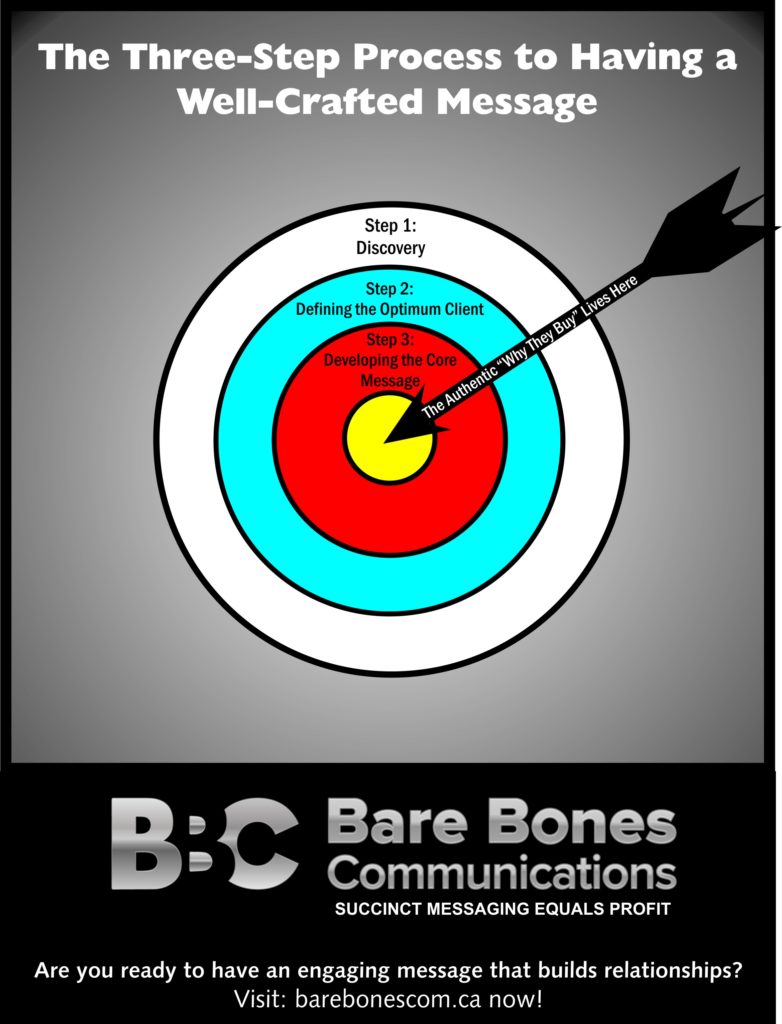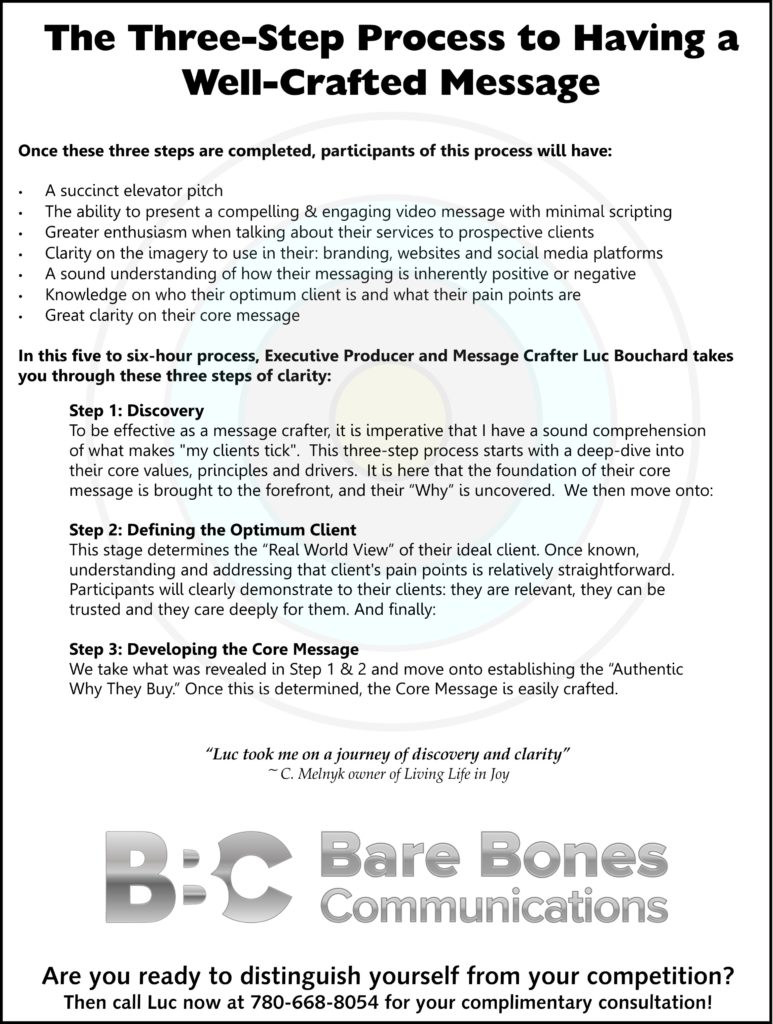 Step 1: Discovery: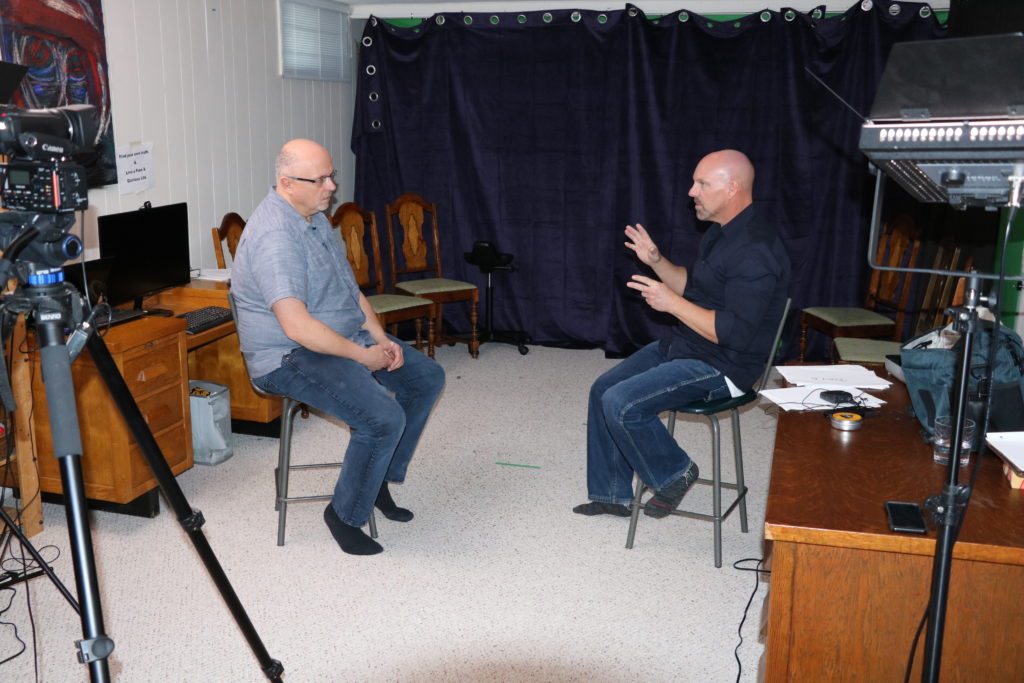 To be effective as a Message Crafter, it is imperative that I have a sound comprehension of what makes "my clients tick". This three-step process starts with a deep-dive into their core values, principles and drivers. It is here that the foundation of their core message is brought to the forefront, and their "Why" is uncovered. We then move onto:
Step 2: Defining the Optimum Client: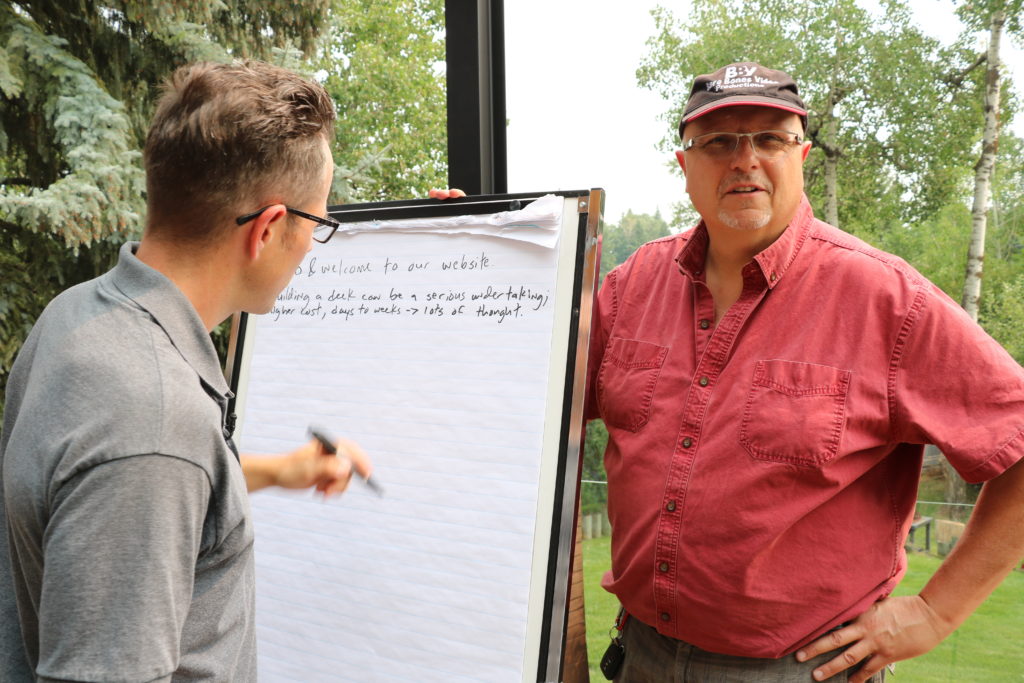 This stage determines the "Real World View" of their ideal client. Once known, understanding and addressing that client's pain points is relatively straightforward. Participants will clearly demonstrate to their clients: they are relevant, they can be trusted and they care deeply for them. And finally:
Step 3: Developing the Core Message: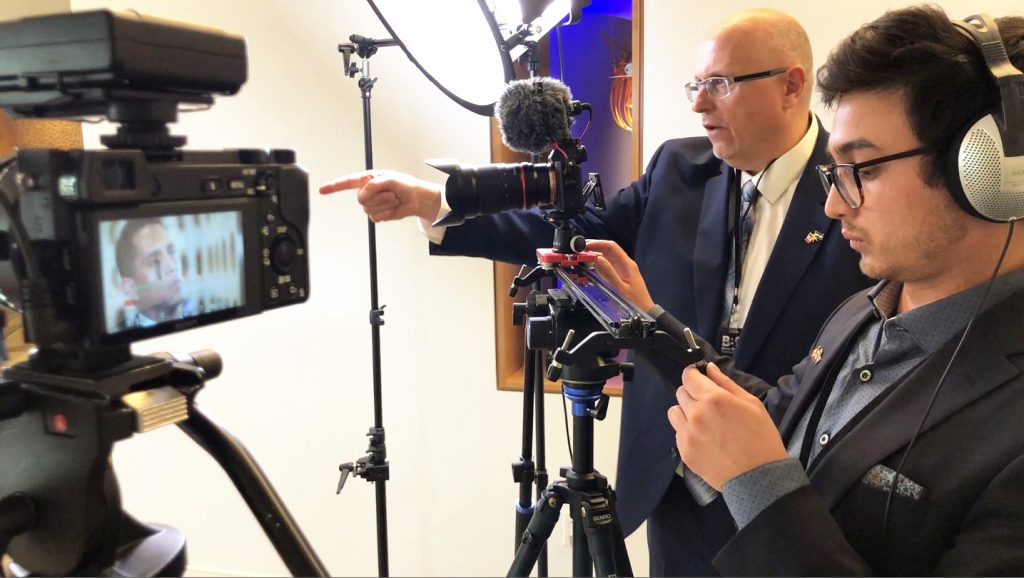 We take what was revealed in Step 1 & 2 and move onto establishing the "Authentic Why They Buy." Once this is determined, the Core Message is easily crafted.
Once these three steps are completed, the participants of this process will have:
A succinct elevator pitch
The ability to present a compelling & engaging video message with minimal scripting
Greater enthusiasm when talking about their services to prospective clients
Clarity on the imagery to use in their: branding, websites and social media platforms
A sound understanding of how their messaging is inherently positive or negative
Knowledge on who their optimum client is and what their pain points are
Great clarity on their core message
Luc Bouchard has created a unique, distinct, powerful, and effective business marketing process. By blending his 30-plus years of coaching and mentoring skills, he has earned the reputation of being an exceptional Message Crafter. His Message Crafting method is paramount in helping his clients expertly market themselves to their ideal audience and engender their trust.
Luc Bouchard has over 500 videos across three YouTube channels with 64 000 plus views; an online course on Udemy.com titled Producing High Performance Video Content with 9100 plus students from 130 countries with an average student satisfaction rating of 4.4 out of 5.
Why Luc cares about his clients having a Well Crafted message: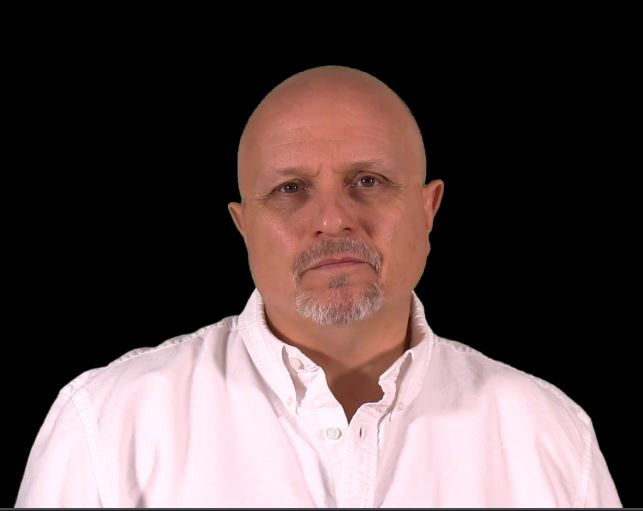 Luc has intimate an knowledge of not having a sound understanding in his Core Message and has struggled to set himself apart from his competition. However, once Luc became clear of his Core Message he has been able to take his business to a whole new level while helping his clients get clear on what they do and why they do it.
Furthermore, Luc has seen far too many entrepreneurs, business' and societies struggle not only what their core message is, but be ineffective on how to present their services to their prospective clients/customers. Luc has found that this lack of clarity encompasses their elevator pitches, value propositions, websites, videos, and social media messaging. Luc has witnessed this deficiency hurt their business and, livelihoods and he knows that with his guidance, he is able to help their business progress forward and not continue to suffer the ill effects of aimlessly applying their efforts which tend to yield mediocrity results.
If you want more business and improve it's bottom-line, call The Message Crafter, Luc T. Bouchard
---
Another way to look at producing video content:
(These three brief videos; less than 30 seconds each, were intentionally produced with no audio)